Effectiv can help you - create and navigate a Preventative Maintenance Plan for your Facilities.
A recent study by Jones Lang Lasalle reported that on average a Preventative Maintenance Plan results in a 545% ROI (return on investment).
A Preventative Maintenance Plan helps you stay on top of repairs, maintenance, and parts replacement so you can prevent equipment failure problems before they ever happen.
A Preventative Maintenance Plan will also keep your facility operations running efficiently and smoothly, reduce overall maintenance costs and prolong the life of your equipment!
The question isn't whether to implement a preventative maintenance plan or not, but how to implement and navigate a Preventative Maintenance Plan.
Effectiv can help with that!
In this article you will find an intro into a 6 Step Process to on how to set up a Preventative Maintenance plan and some helpful tips on how to make it more Effective!
1. Get the Right People on Board and Understanding the benifits of the PMP!

Before you begin to organize your PMP - you need to have the right people on board, from Top Management to Maintenance Managers to Maintenance Technicians and to any other staff who knows and understands the way your facility and equipment work.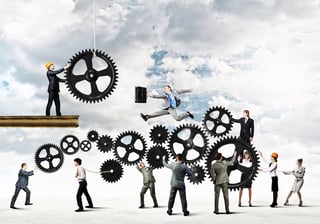 2. Set Goals for Your Preventative Maintenance Plan!

Get your team excited and behind your PMP by setting goals for the plan!

3. Set Up an Inventory of Equipment and Assets!




Using a CMMS platform like:
4. Make Decisions and Answer Important Questions!

What is the health status of each piece of equipment?

Is it operating to manufacturers specifications?

Is this piece of equipment a high priority asset?

Once you have answered these questions for analysis of your equipment. Determine your highest priority assets and determine how your equipment/assets are performing and set reasonable and achievable operational goals!
5. Read the Directions!

AKA "Get to know the owner's manual."

Using a CMMS platform will help you incorporate and track, warranty times, life cycles, and maintenance schedules.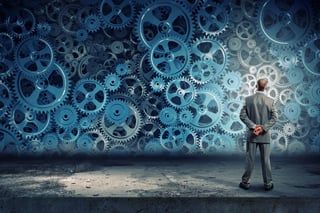 6. Schedule Long Term Preventative Maintenance Procedures

Start with your highest cost/highest priority equipment and add other pieces of equipment as you go.

Create a schedule for the year broken down into daily, weekly, monthly, quarterly, bi-annually and/or annual tasks

(A CMMS platform will greatly help with this scheduling process!)

Keep in mind you will need to Train your employees who will be working on your PMP. Talk to each machine operator, and educate them on correct daily maintenance procedures, service procedures and repair procedures.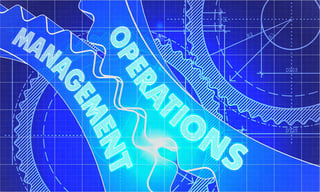 Again when working with Effectiv we will be there every step of the way to help navigate and coordinate your Preventative Maintenance Plan!
If this article interests you and you would like to learn more about the Value Added by working with Effectiv - please reach out to us!
WE CAN HELP WITH THAT!
Some helpful articles and some benificial sources of this blog can be found at:
Plant Engineering: 6 Steps to design a preventative maintenance program
How to set up a preventative maintenance plan - MicroMain
---
If you would be open to talking with us about how Effectiv can help make your Facilities Manager's life and job easier,
OR how we help our client's and their facilities
"Do more with Less"

through our

Eenergy Reduction Plans (ERP'S)

AND show you how they can pay for themselves!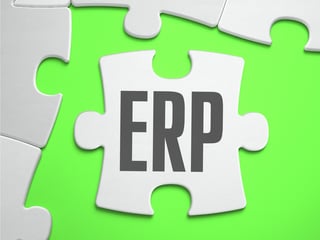 We would be happy to give you a
Free Executive Energy Assessment

of your site if you would give us a 15 Minute Sit-Down with a Facilities Decision Maker. WE DELIVER!
Thank You for your time and consideration. We hope for the opportunity to make your FM's life easier in the near future!
- The Effectiv Team